De PalmPilot was de eerste handheld computer die razend populaire werd. Het succes hielp de tot dan toe gescheiden werelden van de 'electronic organizer', de pc en later de mobiele telefoon te overbruggen.
De PalmPilot slaagde erin de handheld opnieuw te definiëren als een accessoire voor de personal computer, niet als vervanging. De onderscheidende functies waren o.a. de naadloze 'one click' synchronisatie met de agenda op je pc, handschriftherkenning die ook echt werkte, gebruiksvriendelijke agendafuncties, een zakformaat in de tijd dat een mobieltje nog het formaat van je lunchbox was, en een heel schappelijke prijs.
Uiteindelijk lukte het Palmpilot niet de brug naar mobiele communicatie te slaan. In 2011 stopte HP met het merk Palm en later dat jaar ook met de productie van de hardware.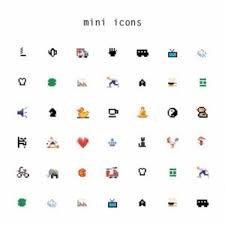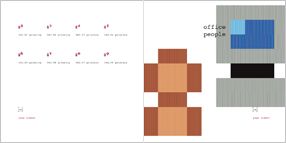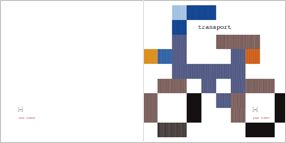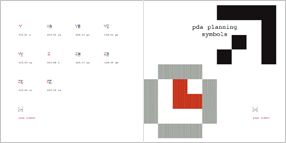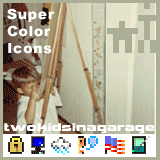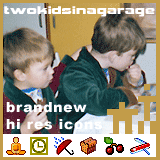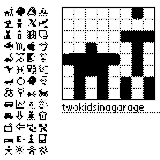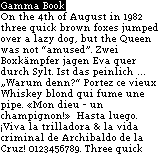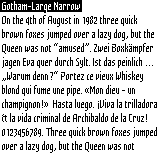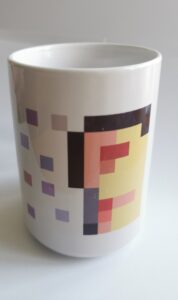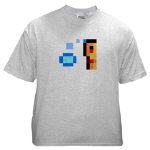 Back in the day… toen internet nog nieuw leek en werkelijk iedereen vanuit zijn garage een brilliant idee tot een miljoenenimperium leek te kunnen uitbouwen was ieder gevestigd bedrijf bang voor de infamous Two Kids In A Garage.

En zonder verwaand te willen klinken: Die two kids in a garage, dat waren mijn broer en ik…
True story!
Ooit had mijn broer een heftige crush op Palmpilots, die erin resulteerde dat hij dagen en nachten akelig kleine 8×8 pixel zwart-wit icoontjes voor zijn agenda-applicatie ging maken. Dat was handig, want dan kon je aan het icoontje zien waar je afspraak over ging, want het scherm toonde alleen balkjes. Plots bleek dat een razend goed idee en de gratis set werd en masse gedownload. Kennelijk was iedereen te lui om zelf kleine priegelige plaatjes in elkaar te klikken.
Met roem in het verschiet en dollartekens in de ogen kwam de andere broer, ik, met het idee om de icoontjes in sets aan te bieden op grote donwloadsites zoals Palmgear, Tucows en het opkomende Amazon.
De downloads groeiden en de aanvragen voor meer icoontjes stroomden binnen, vooral toen de PalmPilot ook kon omgaan met 16-bit kleuren. We herkenden verschillende behoeftes en brachten meerdere sets uit, geordend rond logisch thema's, die tegen betaling konden worden gedownload.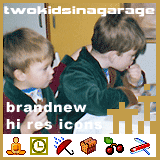 Een tijd lang hebben we zo op eigen initiatief en op aanvraag icoontjes voor allerlei soorten afspraken, hobbies, huiselijke activiteiten, Franklin Covey planningsprogramma's, en meer ontworpen. Vanuit een spreekwoordelijke garage, maar feitelijk in nachtelijk uurtjes of als ontspanning in de trein van en naar werk. Onder de naam twokidsinagarage, waarbij we het beeld in stand lieten van twee kleine jongens die plaatjes maakten: Alle sets werden versierd met foto's van de twee broers als kleuters.
We deden het zo goed dat eind jaren negentig en begin deze eeuw onze icoontjes de de facto standaard werden voor de populairste agendaprogramma's voor de PalmPilot en default werden meegeleverd. Op het toen nog bescheiden internet haalden de sets in enkele jaren meer dan 100.0000 downloads.
Als gevolg van die populariteit werden we ook gevraagd om mini-lettertypes te ontwerpen voor Palm-programma's en vroeg een uitgever om een boekje te mogen uitgeven met onze icoontjes.
Het onvermijdelijke gebeurde: we werden te populair, gingen naast onze schoenen lopen, lieten onze aandacht verslappen, de concurrentie zag z'n kans.
En toen kwamen de schandalen, de drank … de talkshows … David Letterman…
Ok, misschien geen talkshows of drank of David, want we waren nog jongens immers, en aardige jongens!
Maar we zijn niet onopgemerkt gebleven!
Voor heel even dan…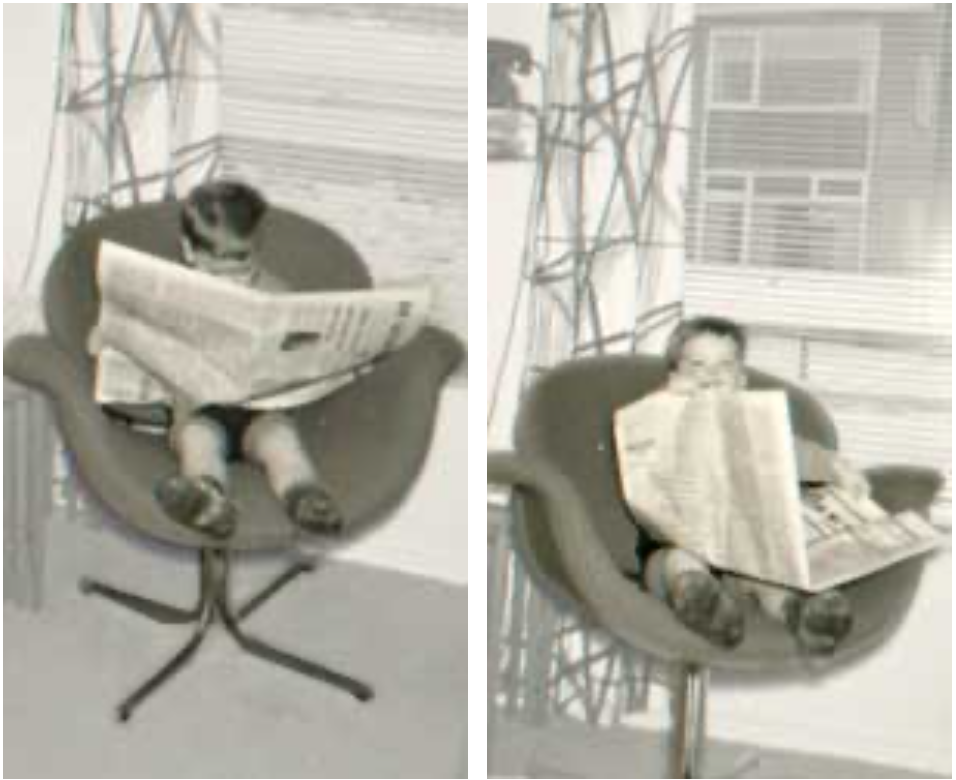 Quotes over ons (denken we)
11 AUGUST 2020 / Andrew Tanner-Smith / The hidden stumbling block for corporate-startup deals: procurement
"I worked with the relevant sourcing managers to find out how we could partner with suppliers who might be start-ups, one-man bands with fresh engineering ideas, maybe even two kids in a garage."
August 6, 2019 / robert-murray.com
"As part of your strategic renewal cycle every year, I recommend that you form a team of people with the sole purpose of scheming various scenarios on how the company can be 'killed' by two kids in a garage …"
May 27 2009 / siliconangle.com / Two Kids in a Garage Invalidate Varney's Concerns
"Given the rapid pace of technological development and the rising power of the unending myriad of social tools in the hands of the general public, the recurring adage about "two kids in a garage" comes to mind."
Jan. 12, 2001 / Gary Winston / the head of NURV / louisville scene
"Two kids in a garage can put me out of business,"
December 19 2000,Jonathan / Rosenberg / chief scientist / dynamicsoft Inc, Ubiquity
"We believe it is not going to be the big common providers or carriers. Rather, it's going to be two kids in a garage in Wisconsin that are going to figure it out."
July 20, 2000 /Christo Cotsakos / the CEO of E*TRADE Krispy Kremed
'The real problem has been succinctly put by Christo Cotsakos, the CEO ofE*TRADE. "You have to watch your traditional competitors," he said, "but the one thing you fear the most is the two kids in a garage."'
June 19, 2000 / Philip Evans / senior vice president of Boston Consulting Group / wired
'"Companies that insist on holding the definition of their business close to what it's always been will be destined to see their business replaced by two kids in a garage," predicted conference speaker Philip Evans, senior vice president of Boston Consulting Group.'
September 16, 1999 / David Lidsky / PC Magazine zdnet
David Lidsky, PC Magazine:"You often can't tell the difference between the site of a billion-dollar megalith and that of the proverbial two kids in a garage."
July 07, 1999, David Johnson, director of strategic
marketing OpenConnect / Computer Business Review
'"With the growth of ecommerce, businesses that have been established for hundreds of years are running scared of two kids in a garage," says David Johnson, director of strategic marketing at OpenConnect, a supplier of enterprise application integration (EAI) software.'
June 12, 1999 / athena online
'Christos Cotsakos, Chairman and CEO of E*Trade, points out something more and more businesses fear: "Two kids in a garage-that's who we're most worried about."'